Anne with Daisy, & Sierra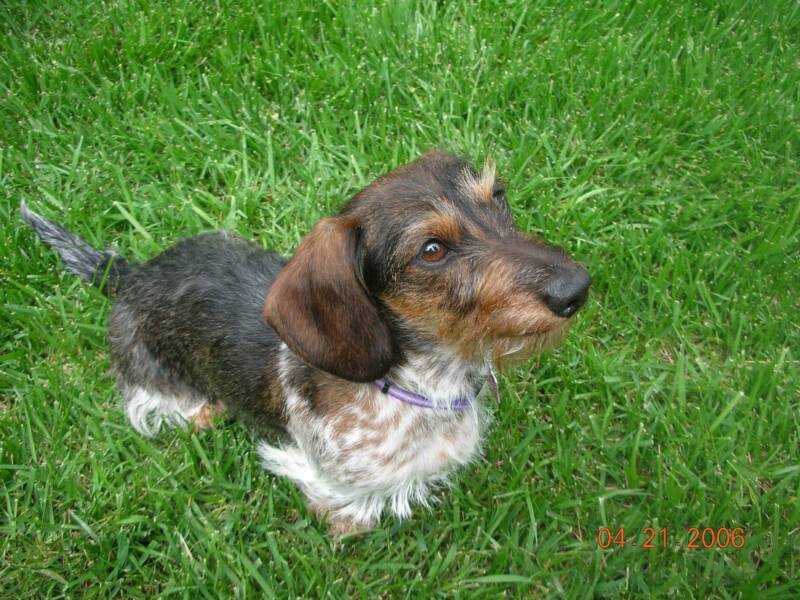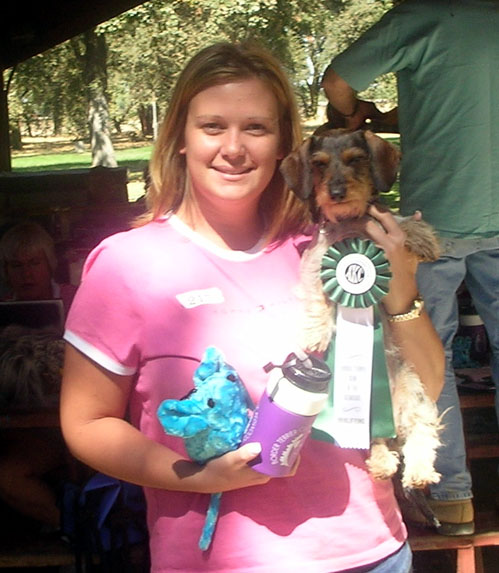 Daisy MWP recently achieved her Master Earthdog Title- she is the first Piebald wire to achieve this in the history of the Dachshund. She also has a good amount of points in the Field and annes mom told me she is starting on rally as well.  Owned and Handled by Anne in Northern Calif. When I get some dates Or some pictures of them in the field or doing rally I will put them on if given permission.  Daisy is out of CrackerJack MWP and Missy MSP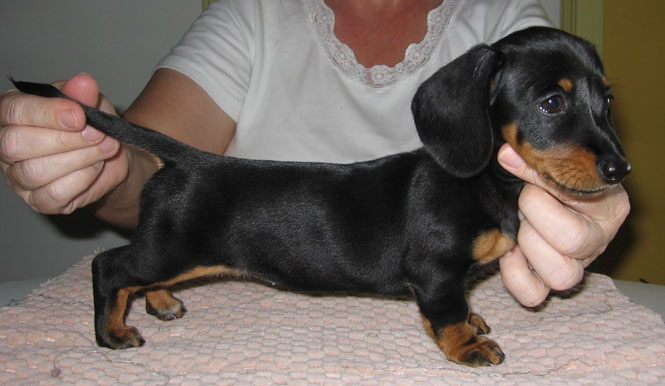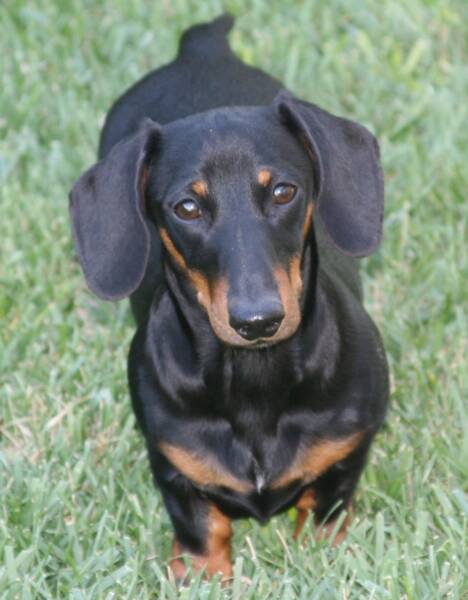 Dominos Mini Mouse MS (Sierra)

Out of CanCh Dominos Mini Black Pearl MLP CGC JE (pearl is also pt'ed in the field with a 1st, and 5 conf. pts. )

Sierra is pointed handled by Ann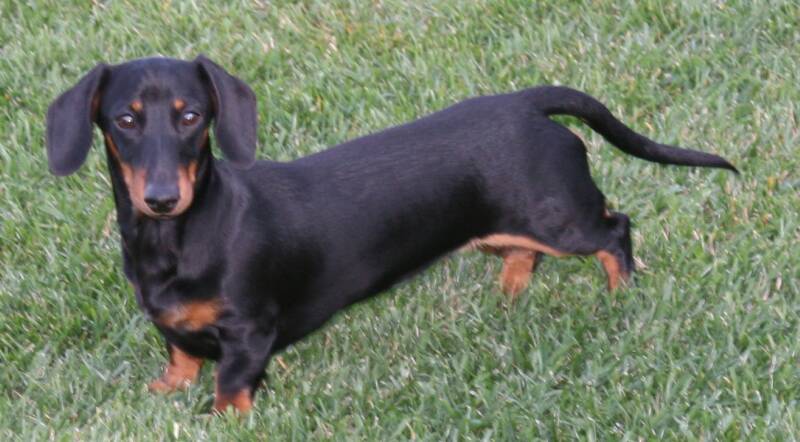 Melissa,

It has been a long time and looked at your web site and saw Anne's  page.  As long as you have one, here are some updates.

Daisy has become an Iron Dog 2 times in the last 2 years.  She is a rat's worst nightmare!!  She loves to run the tunnels and had a recall in Master's in 4 seconds. 

She has picked up more field points, but not sure how many.  She also has her "first place" win.

Sierra now has 28 points and her "first place" win.  We are going to a field trial this weekend and expect she will finish her title.  She is a loud hunter, barking and tracking that line like you wouldn't believe.  Daisy is the ratter and Sierra is our little hunter of rabbits.  She loves it, her nose is always to the ground.  Both cast very well too.

Both also love Anne's 1 year old daughter.  They are both gentle, patient and always willing to give a kiss or two.

You bred very special bitches with those two.  We wouldn't trade them for the world.

Hope all is well with you,

Sue

11/08/2009

Dominos Long on Love MWP ME (pt'ed in field with a 1st)