Dominos Partysomore ML CGC, RE,

OA, OAJ, CD, AXJ

Dachshund Club of America- obedience Top Ten in 2009--- #10 in North America...

DCA - Top 25 in Agility 2010

04/06/08  DCA specialty in the 12-18 mo class And a 1st place  over WD (winners dog) from previous day specialty.

12/07/08- field pts- 4th place out of 19 dogs

4/17th/09 RE/Rally Excellent title with a first place  "Eyes and patella's OFA clear"

5/2nd/09 New Titles NA and NAJ  All 100 scores being shown by Jamie Sexton

8/09, Ozzie now has two legs on his OA -Open    Agility title - always top of the classes.

9/6/09 Ozzie got his first leg in Agility Ex. AX

10/4/09 finished his OAJ title

10/19/2009  CD TITLE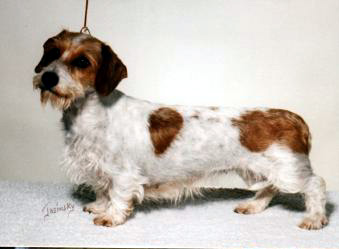 Ch Dominos Pumpkin Patch MWP ROM-my first pie wire champion and Register of Merit (rom)

My first champion/the

first Piebald Ch to

achieve an ROM- one quality little dog regardless of the pattern or color.  All of the top piebald wire kennels 

have  my bloodlines behind them. The Nixon bloodlines come from a Geneticists/Breeder/

Judge that selected against problems for his entire life of breeding dachshunds (some 50-60 yrs) I rate his dogs like I would having Champions in my line.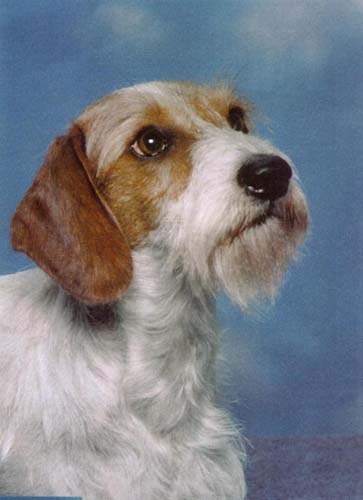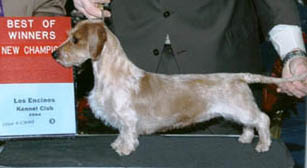 FC Champion Dominos Lil Darcy V Duarts MWP SE - Darcy    Received an Award of Merit and several Absolute during her career.

NEW Champion Dominos Aces Cassandra MWP (cassie) Ending with a 5pt major - WB/BW/BOS over specials first of May 2009. Also has 3pt & 5pt majors & Sept. 13/14 she went WB/BOS over specials for 2 pts, and WB for 1 pt.  She also has her certification to try for her Tracking Dog title.  Picture taken by Nancy Cook- Cassie owned and handled  by Nancy  Co-owned & bred by Dominos                      

First CANADian  wire pie champion

AMCan Ch Dominos Sweet Magnola MWP- - I finished Maggie using Beth Helborn (a top canadian handler) -these pictures were taken with Beth handling Maggie in Canada.  I have one finished champion from Maggie.

       One of maggies sisters is a ROMX ,  a top producer and a Junior Earthdog.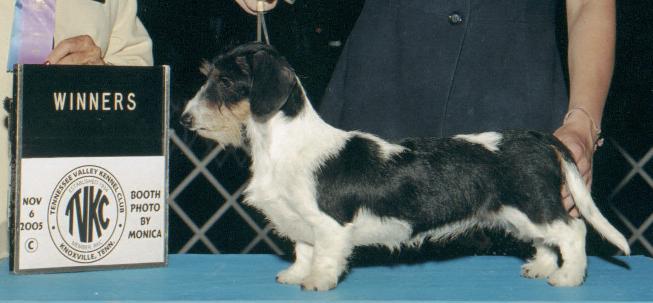 Ch Dominos Waylos Melody v Ynot MWP-                              Ynot finished her-

Melody's sire is Ch Dominos Lil Big Man MWP

512-330-4739

So Austin, Texas

very Limited breeding

Piebald/Solid/Brindle/solids

/wildboars & chocolates

Ch Miniature lines

mkddachs@msn.com

refer to Dominos Dachshunds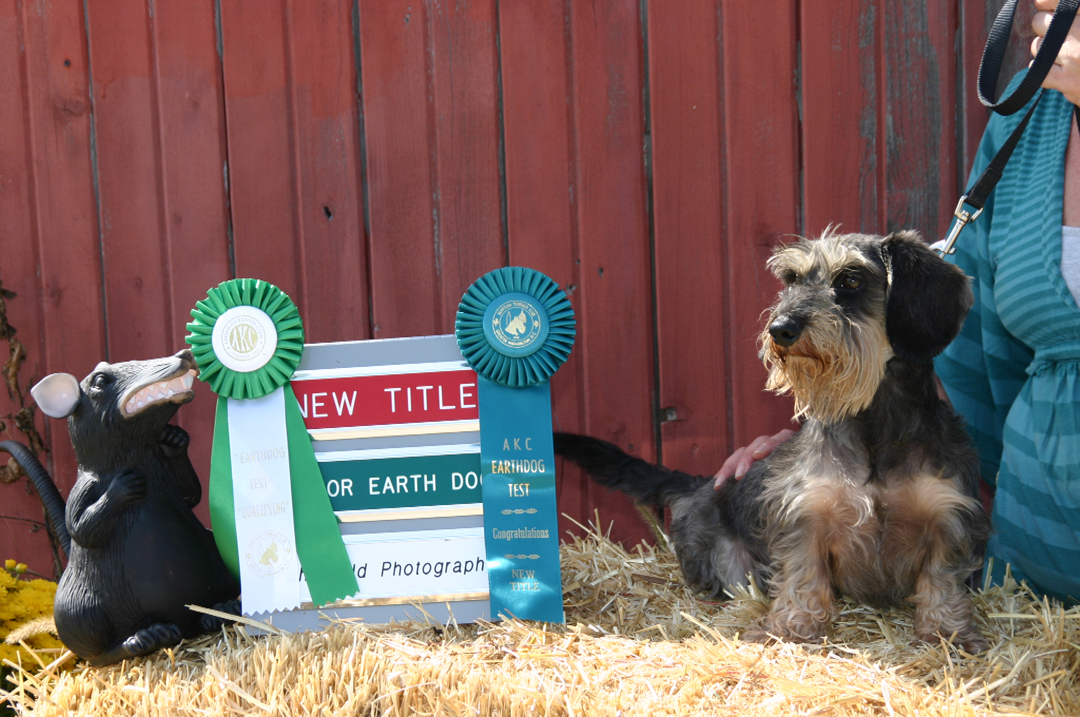 New JE (Junior Earthdog) Title Dominos Macho Man Roaddachs MW handled/Sept 08 by co-owner Valerie Stevens in W. Virginia and Dominos White Pandemic MWP RN JE in one weekend/Sept 09

Weekend of  Sept 21st/2008

    AKC Registered DOMINOS

Miniature Champion Dachshunds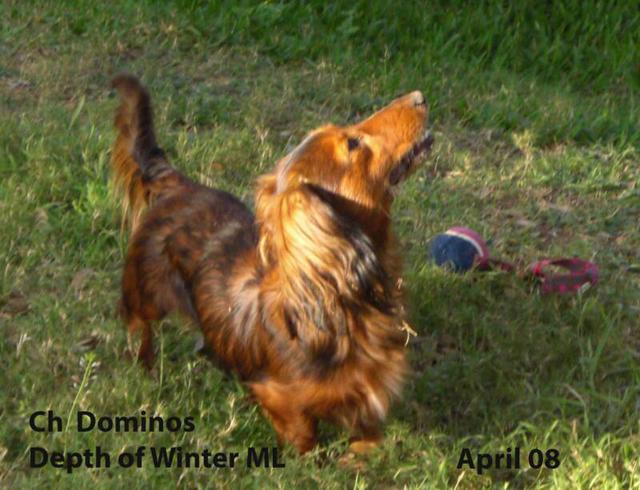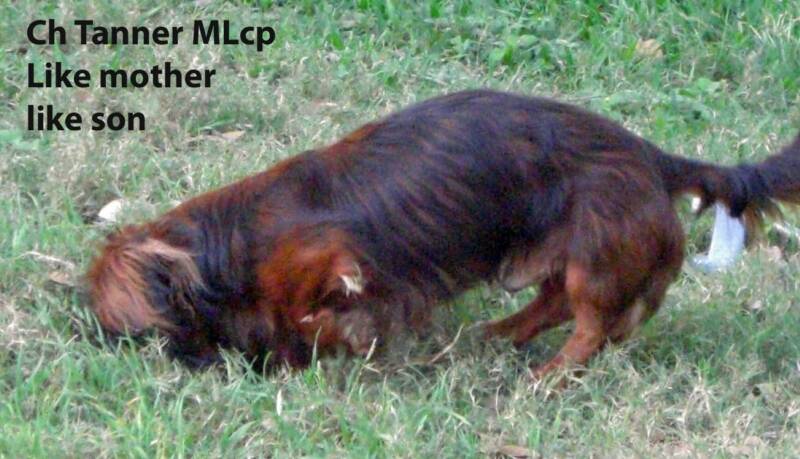 AKC Championship in one month

Oct 18th, 2008-first leg JE,Dallas,Tx.

Nov. 23rd, 08 out of 7 only one to finish-Achieved Cert of Gameness

at his first Atwa trail 

       Jan 3rd got his first  field pts- sec              place out of 19 dogs

     He now has 25 Field pts.

  Achieved his SE title in 2010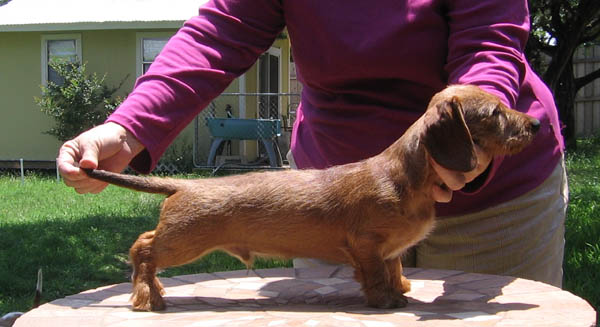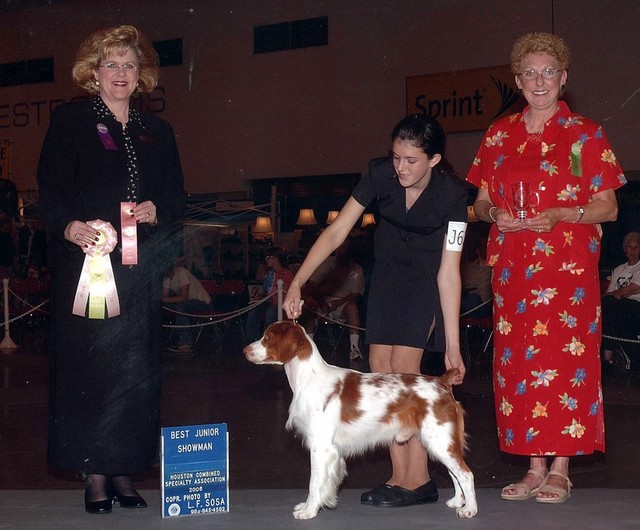 Mashala & Rayshel  are Junior Handlers in Texas- Under their handling Jeff has 12pts with one 3pt major now

   ALL PIEBALD RAISING STARS:  

Missy MSP- FIRST piebald MS Female Canadian Champion

TAMARA & Vannas MSP CD page

SHELLIE & Putter MWP RN, NAJ, CGC page ANNE & FC Daisy MWP ME

Virgina & Amy MSP just started CD work

Ch Dominos Cherry Wine MWcp 

     Top producer 04

DARCYS DAM

Ch Dominos Depth OF Winter MLcp SE

DOMINOS MINI BLACK PEARL MLP CGC SE- AKC  conformation pt'ed & 31pts in the field

(has 2-1st places and a Best Of Winners)

two legs toward her RN.

First Piebald Long Canadian Champion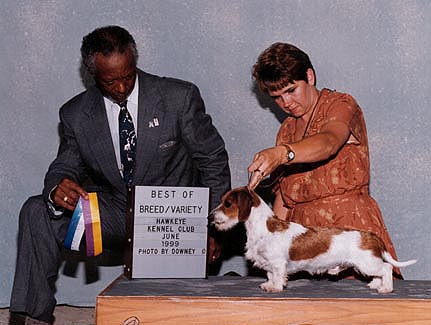 1ST MALE PIEBALD CHAMPION

CH DOMINOS MOZART MWP-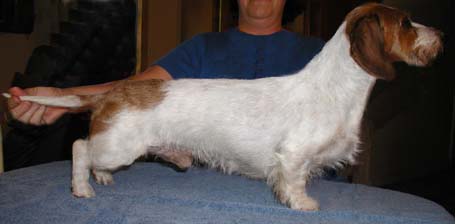 2ND PIEBALD WIRE MALECHAMPION(collected)

CH DOMINOS LUDVIG VON BRUNO MWP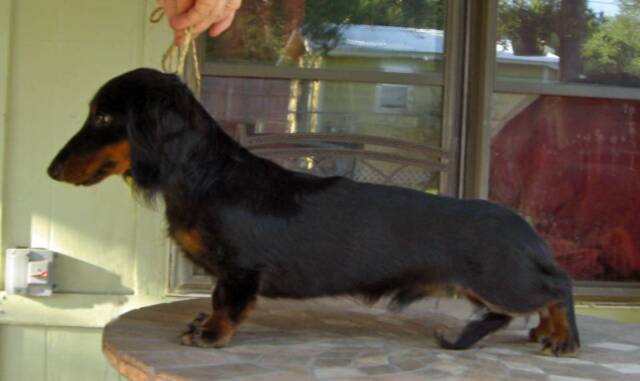 DOMINOS BO-DAYCIOUS NATURE MLCP-

NoArkansas KC Inc. 4/19/2009

JUDGE: Dr John A Reeve-Newson

1/W/OS 2pts

He now has his first 5 pts in the field

working on his Obediance as well.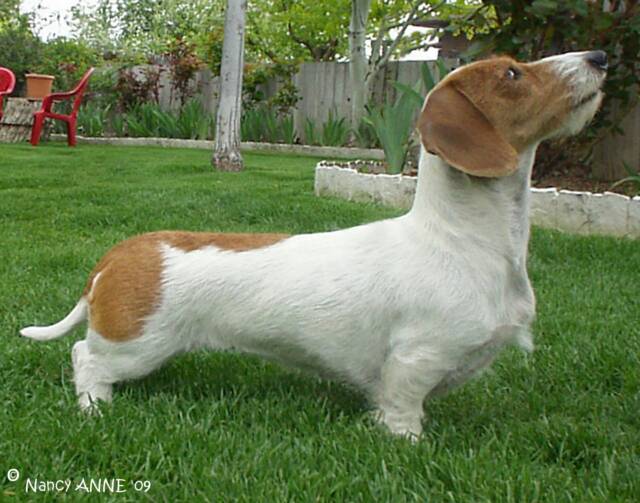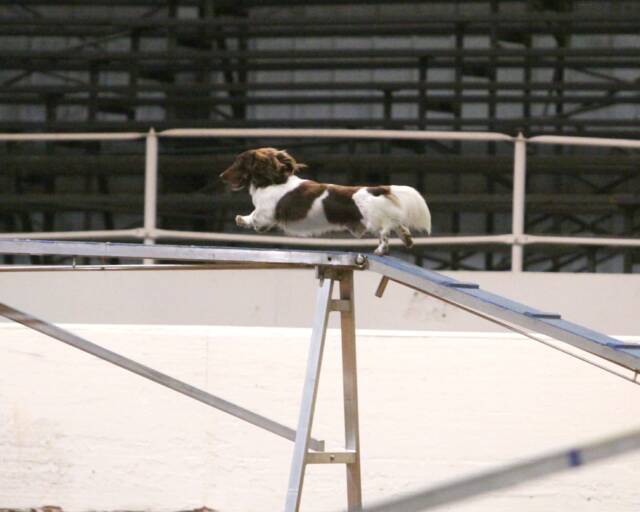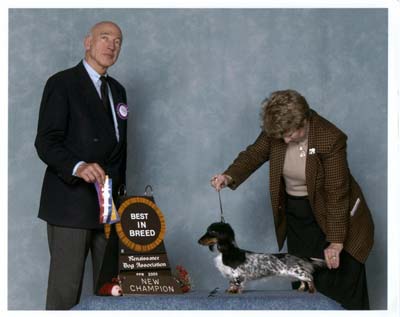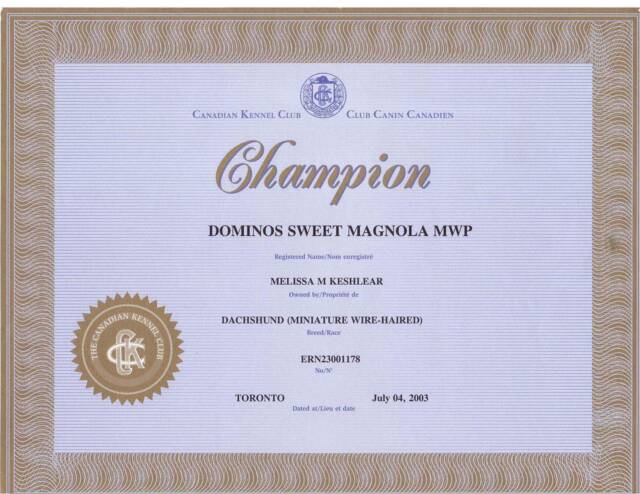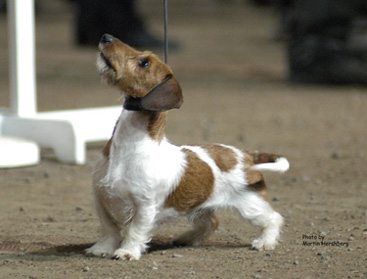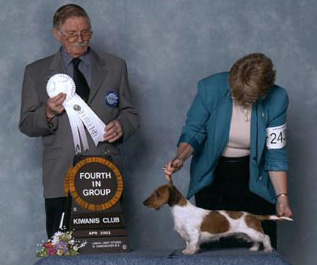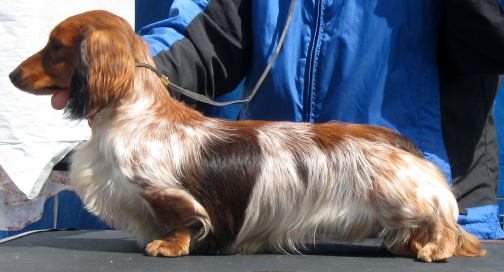 Dominos Humble Pie MLP- Hummer

4pt Major WD/BOW/BOB  13pts total

WD/BOW July 2009 - 2 pts ea day(First points!) Judges Claire Sidel/ Mr. William Bergum

Click on Miss American Pi 's link below to see 4 of her get- all piebalds that are still working on getting their titles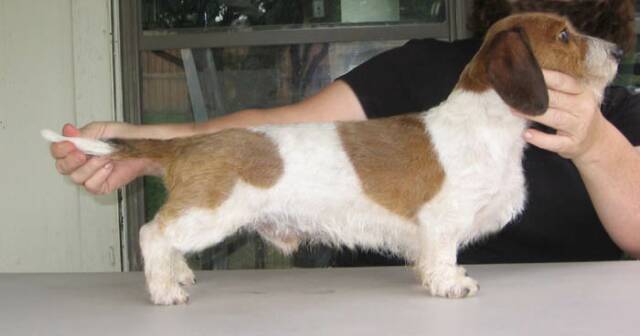 Congratulations go to Valerie and the boys!!!!!!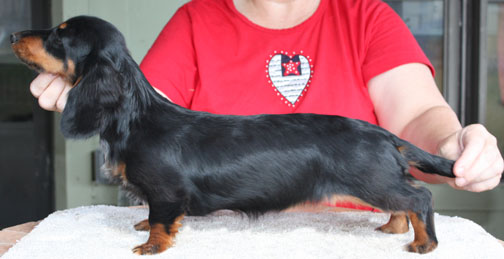 Jamie also has Beall now and she has been out to several Matches. Beall beat the other open dog for Best of variety.  Then took the group 1st.....out of 8 hounds.  Chattanooga,TN. Sept 12th 09 -2nd weekend beall was Best Adult in Variety. 

Beall recieved her RN title and had a great start toward her CD but was killed by a raccoon while hunting where Jamie worked-This is a tragedy-she was one of kind. She was a beauty.